I originally published this list at 12Most and it has since been republished, viewed, and shared by thousands of people. I hope you find it helpful. Remember, when you purchase these books through the provided links, you help keep this website going!
With thousands of leadership and management books to choose from, where do you begin? You want resources that help you today, that you can immediately apply, and that build a strong foundation for your leadership growth.
To help you get started, I've put together a list of the 12 most consequential books for a new leader:
The book in the #1 slot doesn't even have leadership in the title? No, but it does feature a skill so rare and yet so vitally critical to effective leadership that it fully deserves to be at the top of the list. Effective leaders are able to build relationships while discussing the most difficult subjects and Crucial Conversations by Patterson, et al helps you do exactly that.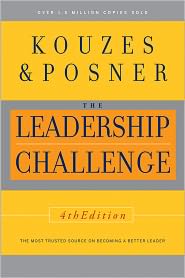 Kouzes and Posner make the case that leadership is influence. Effective leadership relies on the leader's credibility. What sets The Leadership Challenge apart is its focus on five leadership practices through which we grow our influence and credibility. These five practices are easily understood and can be learned by anyone willing to do the work.
3. The World's Most Powerful Leadership Principle: How to Become a Servant Leader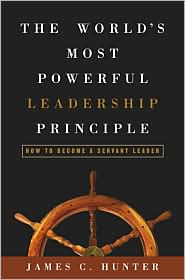 What core are we leading from and what do we hope to accomplish? For James Hunter, the answer to both these questions is simple: people. He contends that effective leaders care about people and develop influence-based authority because of their service to others. There are many quotable lines in this book – good ones that will haunt you and float around in your head, calling you back to authentic, meaningful leadership when you start to get off balance. One of my favorites in the entire book is what Hunter calls the Ultimate Test: "The true test of the effectiveness of the leader is this: Are your people better off when they leave than when they arrived?"
4. The Five Dysfunctions of a Team: A Leadership Fable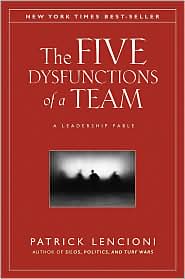 Pat Lencioni provides leaders a powerful framework for building healthy, productive teams. This book, paired with the tools found in Crucial Conversations, give teams an incredibly powerful set of tools to consistently produce results. Lencioni is not suggesting we build foo-foo, hold-hands-and-sing-songs teams. His framework aims for teams featuring healthy relationships and a strong commitment to meaningful results.
5. Death By Meeting: A Leadership Fable…About Solving the Most Painful Problem in Business
First, let's dispense with meeting-hatred. In reality, we don't hate all meetings – we hate bad meetings, those poorly run, soul-sucking, endless, vampiric drags on motivation and productivity. The good news is that meetings don't have to be that way. Lencioni provides a few key principles to make meetings energizing, mission-focused, and intensely valuable for everyone in attendance.
6. Strengths-Based Leadership
To paraphrase Peter Drucker: only strengths are useful for building – nothing is built on weakness. Emerging leaders often do not recognize their own strengths and spend tons of emotional energy trying to be something they're not. In the process, they lose credibility – much like the middle age father that tries to throw around teenage slang with his kids' friends. Rath and Concie's book will help you discover your own leadership strengths so you can begin building on an authentic foundation.
7. Influencer: The Power to Change Anything
Patterson and company did not write a schmaltzy self-help, "think positive", or manipulate-your-way-to-success, type of book. The title makes some big claims (the power to change anything) and so can easily be misunderstood. Change requires both motivation and ability. (Or will and skill). Both motivation and ability each have three centers: personal, social, and structural. That's a total of six different categories of influence for you to work with. The more you use, the more effective you will be.
8. The Oz Principle: Getting Results Through Individual and Organizational Accountability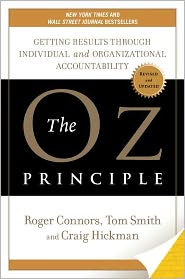 In short: responsibility and accountability. I appreciate this book for its laser-sharp focus on helping individuals and organizations recognize that they are responsible for their own reactions, decisions, behaviors, and ultimately, results. The Oz Principle's greatest strength is in the methodology it gives the reader for assessing a situation and determining what action they can take to produce the results they want to see. This is a valuable and needed process – especially for emerging leaders who haven't yet grown into their own influence.
9. How to Choose the Right Person for the Right Job Every Time
Whether you are a business leader hiring a team-member or a volunteer leader assembling a team, people are your most important asset. Having the right people doing the right things is vital to any team's effectiveness. How do you find those people? Davila and Kursmark provide an effective set of skills to help you choose the right people.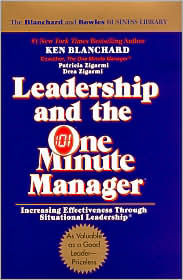 Ken Blanchard shares a basic premise about leadership and management: an individual requires different things from their leader or manager in different situations. Effective leaders and managers help team members grow by using varied strategies depending on the team member's demonstrated abilities, recent performance, and goals. Blanchard helps you identify those circumstances and the most relevant leadership strategy.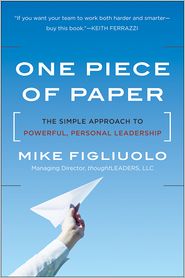 This is the newest book in the list, but I've included it because Mike Figliuolo provides a concise way for you to identify your own leadership motivations and values, and to develop maxims that will provide clarity for you and your team. I particularly appreciate his emphasis on simplicity and power. No buzzwords here! If you do the work, you will build your leadership philosophy on one sheet of paper which you will come back to repeatedly over your lifetime.
12. The Effective Executive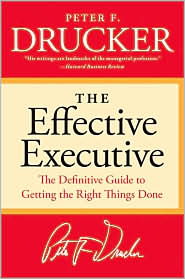 Wait, I thought this post was for new leaders? Don't worry – it is. Peter Drucker provides a great selection of practical guidance on where effective leaders put their energy and time, how they interact with people at every level of the organization, and how they perform their critical responsibilities. In fact, there are so many valuable bits of advice that it is impossible to incorporate all of them after one reading. This is a book that growing leaders and managers can return to at least once a year (if not more often).
Each of these books has proven valuable to me in my own leadership growth and effectiveness. I hope they do the same for you!
In closing, what would you add to this list of consequential books for new leaders? Please share in the comments below!
Take care,
David M. Dye
Republished with permission, courtesy of 12 Most.
(Photo by MorBCN)
Subscribe today or join the discussion at: http://trailblazeinc.com/
****
David shares twenty years experience teaching, coaching, leading, and managing in youth service, education advocacy, city governance, and faith-based nonprofits. He currently serves as Chief Operating Officer for Colorado UpLift and enjoys helping others discover and realize their own potential.